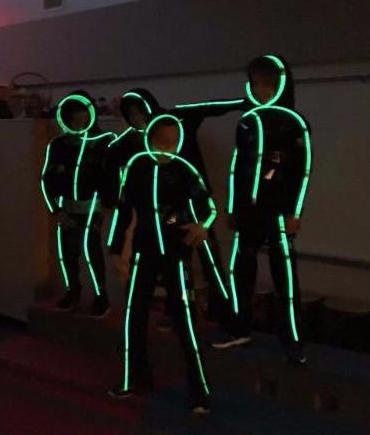 Information and Registration
Showtimes
Thursday, April 5, 6:30 p.m., V-O gym – Kindergarten-2nd grade performers
Thursday, April 12, 6:30 p.m., V-O gym – 3rd-5th grade performers
Mandatory Rehearsals
Monday, April 2, 2:30-4:30, V-O gym -Kindergarten-2nd grade performers
Monday, April 9, 2:30-4:30, V-O gym - 3rd-5th grade performers
Be prepared to rehearse the entire act and bring anything needed for the act with the exception of microphones, music stands, piano, gymnastics mats, and chairs, which we will provide. (We have two wireless microphones.) Costumes are not required for rehearsal.
Time Limit
Each act must be 1 1/2 minutes (90 seconds) or less.
Number of Acts
Each child may perform in one or two acts. If a child is in two acts, one of the acts must be a group act. A child may not perform two solo acts.
Mixed Grade Level Acts
An act may include children in any grade. An act with children from both K-2 and 3-5 may perform in either show.
Emcees
5th graders are needed to emcee both shows. Any 5th grader can be an emcee, regardless if he/she is in an act. Please register below and select which show(s) and submit payment for a tee shirt.
Cost
$12 per child. Sorry, no refunds. Each child will receive a V-O on Stage tee shirt.
Music
Each act is responsible for submitting any music that they will use during the show. Please send music to voonstage@gmail.com by March 26, 2018. ONLY send the 90 seconds or less that will be played for the act. You must cut the music down to only that portion of the song that will be played.
Registration for Group Acts
One adult must register and pay for all of the children performing in the act.
Deadline to Register
All registrations and music must be submitted by March 26, 2018.
Registration Confirmation
After submitting the form, you will receive an email confirmation with a link to this form.
CHANGES TO REGISTRATION - IMPORTANT!
To add a child to a group that has already registered:

Go to registration form. Select "Existing Registration" under Type of Registration. Complete the form with the new child's/children's information and submit $12 for each new child. Please do NOT create a new registration.

To delete a child from a group that has already registered:

Use the link that was emailed to the adult who registered and delete that child's name from the form. Sorry, no refunds.